FUN THINGS TO DO
It's happening in Northern Colorado! Here are a few fun things to do in December...
Holiday Gift Festival ~ Fort Collins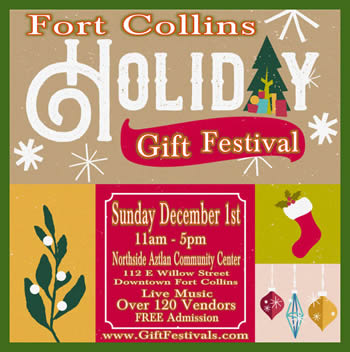 December 1, 2019
Time: 11:00 AM - 5:00 PM
Location: Northside Aztlan Center
Website:
downtownfortcollins.com
The biggest and best holiday craft fair in Northern Colorado. The Fort Collins Holiday Gift Festival is a curated marketplace of over 120 exhibitors selling an enormous array of fine arts, handmade crafts, delectable food, home décor, and unique holiday gifts. This fun and unique shopping experience can be enjoyed by the whole family. Admission is free and there is a holiday concert starting at noon. This holiday shopping event takes place inside an 18,000 sqft gymnasium, only 1/10th of a mile from Old Town Square in Downtown Fort Collins.
Carolfest 2019 ~ Fort Collins
December 6, 2019
Time: 6:30 PM - 7:30 PM
Location: Opera Galleria
Website:
downtownfortcollins.com
Young and old alike enjoy caroling in Old Town Fort Collins with the Choice City Singers as they make their way from the Opera Galleria to the Northern Hotel Lobby and finish in the Square Plaza. Held on the First Friday of December carolers can come early and peruse the vendors the craft and art fair held in the Opera Galleria. Festivities start at 6:30!
2019 Gardens of Lights ~ Fort Collins
December 13 - 29, 2019
Location: Gardens on Spring Creek
Admission: Adult-$11; Children ages 2-17-$8; Senior/Military-$9; Student w/ ID-$8
Website:
visitftcollins.com
EXPANDED and ENHANCED this year! Whimsical botanical scenes, NEW Color Blossoms show in the Great Lawn, and other family friendly entertainment is planned. Coming December 13-29, 5-9 p.m. every evening (excluding Dec 25).
Downtown Winter Market ~ Loveland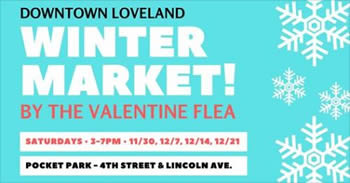 December 7, 14 & 21, 2019
Time: 3:00 PM - 7:00 PM
Location: Pocket Park on 4th Street and Lincoln Ave. Website:
visitlovelandco.org
Join us for four weekends of downtown holiday shopping at the pop-up outdoor market featuring local makers, artists, handmade and vintage vendors and live music!
Winter Wonderlights ~ Loveland
November 15, 2019 - January 1, 2020
Location: Chapungu Sculpture Park
Website:
visitlovelandco.org
Each night visitors can walk through the beautiful park and enjoy holiday string lights, twinkling bulbs, LED mappable snowflakes, illuminated African stone sculptures and 30-minute music and light shows every night. The light and music show features six total songs and moving lights on the 20 foot tall LED mappable Christmas Tree.
The magical light show will run each night Nov. 15 – Jan. 1, every 30 minutes from 5:00 – 9:00 PM except on performance nights. Performance nights will be scheduled later this year.
The event is free and open to the public. However, either canned food to benefit the Larimer County Food Bank or an unwrapped toy to benefit Santa Cops is requested.
Be sure to check the event webpage for updated information including performance schedules, vendor information and more.
Bells of the Rockies ~ Loveland
December 20, 2019
Time: 7:00 PM
Location: Rialto Theatre Center
Website:
rialtotheatercenter.org
Enjoy the beautiful melodies of the handbells with this holiday concert.
Winter Farmer's Market ~ Greeley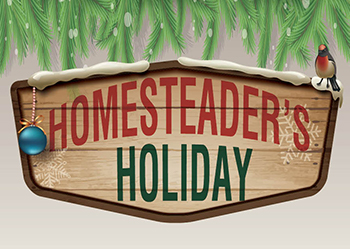 December 7, 2019
Time: 10:00 AM - 4:00 PM
Location: Centennial Village Museum
Website:
greeleycalendar.com
Tour festively decorated historical homes and enjoy activities for the entire family. Visitors can enjoy candle dipping, musical entertainment, as well as creating their own holiday crafts. Shop Selma's Store for unique gifts, holiday items and local and regional history books. Admission to the event is only $3 per person, ages 3 and older. Youth ages 12 and under are free with each canned food donation for the Weld County Food Bank.
Annual Community Christmas Party ~ Greeley
December 14, 2019
Time: 10:00 AM - 1:00 PM
Location: Rodarte Community Center
Website:
greeleycalendar.com
Kids, visit with Santa Claus and Mrs. Claus, enjoy holiday treats, make a festive craft and receive a Christmas gift. Age 12 and under.
Skate with Santa ~ Greeley
December 21, 2019
Location: Greeley Ice Haus
Website:
greeleycalendar.com
Bring the kids to the Greeley Ice Haus, lace up the skates and enjoy a great time with Santa! There will be holiday music, special treats and even a free group skating lesson with Santa and Mrs. Claus!
Windsor Wonderland ~ Windsor-Severance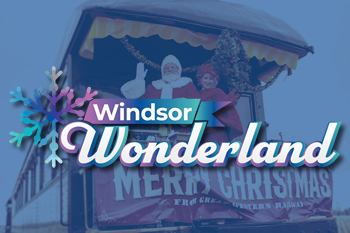 December 7, 2019
Time: 12:00 PM - 5:00 PM
Website:
windsorgov.com
Windsor Wonderland will kick off with the arrival of Santa at noon! After his arrival, Santa will be available for professional pictures, free of charge, at his tent at Boardwalk Park. Stick around for holiday treats, live performances, and a tree lighting ceremony to conclude the event.
Annual Christmas Open House, Tree Lighting & Fireworks! ~ Windsor-Severance
December 14, 2019
Time: 3:00 PM - 7:45 PM
Locations: Multiple Locations, see schedule below.
Website:
townofseverance.org
We hope you'll join us on Saturday, December 14th for the Town's annual Christmas Open House! This year's fun festivities, hosted by the Town Board of Trustees, the Town Staff, and the Windsor-Severance Fire District, will be held at the Severance Town Hall (3 S. Timber Ridge Pkwy.).
There'll be chili, hot chocolate, and cinnamon rolls, Christmas Carols being sung by Severance School Choirs, hayrides, treats for the kids, photos with Santa, a Town Tree Lighting (sponsored by Platte Valley Veterinary) and, yes – FIREWORKS* in December! We'll also be unveiling our new "Centennial" Town Logo and announcing the winners of the Town Photo Contest. See the complete schedule of times and locations below.
WHAT'S WHEN, & WHERE?
3:00 – 6:00: CHRISTMAS OPEN HOUSE – Timnath Town Hall
6:30 – 6:45: TOWN TREE LIGHTING – Platte Valley Veterinary (231 W 4th Ave – across the street from 74 Xpress convenience store)
7:15 – 7:45: FIREWORKS – Just south of Windsor-Severance Fire Station 2
Jay's Holiday Cafe & Bingo Emporium ~ Windsor-Severance
December 16-18, 2019
Time: 11:00 AM
Location: Cedar/Spruce Room, Windsor CRC
Admissions: $4 lunch, free bingo
Website:
windsorgov.com
That's right, your eyes are not deceiving you! Your fearless leader of the vintage persuasion will host lunch during the Friendly Fork Cafe shutdown. What's on the menu you ask? Just like opening gifts on Christmas Day, the menu will be surprise until serving time! The only known information is that the food will be yummy, there will be bingo games with prizes, and you will definitely have a great time.
Irving Berlin's Holiday Inn ~ Johnstown-Milliken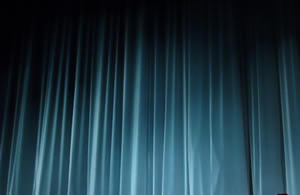 November 29, 2019 - January 19, 2020
Website:
coloradocandlelight.com
Irving Berlin's
Holiday Inn
tells the story of Jim, who leaves show business behind to settle down on his farmhouse in Connecticut… but life just isn't the same without a bit of song and dance. Jim's luck takes a spectacular turn when he meets Linda, a spirited schoolteacher with talent to spare. Together they turn the farmhouse into a fabulous inn with dazzling performances to celebrate each holiday. Based on the classic film, this joyous musical features thrilling dance numbers, laugh-out-loud comedy and a parade of hit Irving Berlin songs, including "Blue Skies," "Steppin' Out With My Baby," "Heat Wave," "White Christmas," "Shaking the Blues Away" and many more.
Festival of Lights ~ Johnstown-Milliken
December 6, 2019
Location: Milliken Police Station & Town Hall
Website:
millikenevents.com
Milliken Police Station: 4:30pm Children's Story Time
Town Hall: 5:00pm 500 Free Light Suppers | 6:00pm Lighted Parade, Children's Crafts, Cookie Decorating, Visit from Santa, Warm Cinnamon Nuts, Hot Apple Cider
Johnstown Jingle ~ Johnstown-Milliken
December 8, 2019
Time: 2:00 PM - 5:00 PM
Location: Streets of Downtown Johnstown
Website:
jmchamber.com
Join us for the 2nd Annual Johnstown Jingle! This Christmas event is focused on uniting business and citizens together. Come enjoy Parish & Charlotte Ave. as we transform it into a Christmas street filled with activities and fun for all!
Yuletide Lights Driving Tour ~ Estes Park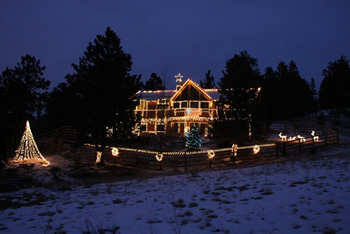 December 6, 2019 - January 4, 2020
Location: Throughout the Village of Estes Park
Website:
visitestespark.com
Enjoy the Yuletide Lights Driving Tour in Estes Park this holiday season! Visit festively decorated Estes Park local businesses and residential houses on a self-guided driving tour! Grab some hot chocolate from a local coffee shop and hop in the car to enjoy this tour of Estes Park community members who want to share their holiday spirit with you!
The Nutcracker Suite ~ Estes Park
December 14-15, 2019
Location: The Stanley Hotel
Website:
stanleylive.com
Boulder Ballet brings the Nutcracker Suite to Estes Park in the enchanting atmosphere of The Stanley Hotel. You'll recognize all the beloved characters and delight in the familiar Tchaikovsky score. After the show, children will be welcomed onto the stage to learn a couple of dances from the performance!
Colorado Hot Springs ~ Fun Year Round!